LOVELIEST LOOKS OF SUMMER TOUR: OUR SUMMER LIVING ROOM
I'm so happy to finally be sharing my first summer post with you, my summer living room tour, with a little summer fashion thrown in. I have to say, I'm loving the relaxed coastal vibe that's happening in here for the season.
I'm also very excited to be joining a fabulous group of women for The Loveliest Looks of Summer Tour, hosted by my friends Summer, from Summer Adams Design and Rebekah, from A Blissful Nest. A huge thank you to both of them for putting this tour together!
Get ready for loads of blue, white, brass (my absolute favorite color combo) and lots different stripes for a relaxed coastal feel. If this is your first time visiting CitrineLiving, welcome to my home and my summer living room tour, I'm thrilled to have you here!
Of course, if you're a regular reader, then you know how much I love when you join me here on the blog. Let's jump right in!
*Affiliate links are provided throughout, please see my full disclosure policy here.

SUMMER LIVING ROOM WITH BLUE, WHITE, BRASS + STRIPES!
My summer living room tour is all about blue and white, which is a constant theme in our home throughout the year, for the most part. We recently updated our living room with these gorgeous white sofas, so our summer look this year is completely different than last year.
Visit my previous living room to see what this space used to look like when we had charcoal grey sofas and drum shade lighting. With a couple of changes, we have a completely new space.
I mentioned blue, white, brass and stripes – my favorite colors year round, and pattern for the summer months.
I've been adding a lot of lighter blues into my mix and I just love the freshness it brings to our home. You can see how I started to implement these paler hues in my spring living room tour.
I'm using stripes of all variations with many of my pillows in our summer living room this year – wide, thin, bold and subtle, and I'm mixing them with some my favorite pillows that you'll often find in my posts.
More on my pillows further down!
I haven't changed much of my decor at all – my main focus for this summer living room tour was a simple update with my throw pillows, and a few accessories on the shelves and ottoman.
I love to rotate my pieces each season to freshen up our home. It just takes some dedicated time, but it's such a simple way to refresh your home.
I also pulled out all of my woven lanterns from last summer as well – I love the infusion of natural elements for this time of year also, it always creates a more beachy, relaxed look in our home.
---

---
A LITTLE SUMMER FASHION THROWN IN!
What's really fun about this tour, and something new for me, is sharing some summer fashion mixed in with my home decor.
Below is the summer look I chose to wear for this post, links to shop the look, plus some other favorite summer fashion pieces you may want to check out.
I love this cute little denim dress (similar dress here), with the perfect ruffle detail – it's comfy, can look just as great with sneakers or wedges as it does with these heels that I'm wearing in this photo.
I'm all about tassel earrings and I just scored this cute statement pair I'm wearing (similar).
They are so chic and such a steal! You'll notice their natural woven texture matches some of my lanterns too ;)
---



---

STYLING A COFFEE TABLE (OR OTTOMAN) IN YOUR SUMMER LIVING ROOM
You may remember my recent spring post dedicated to coffee table styling, where my faux blue hydrangeas were the star of the show, along with a curated mix of brass, blue and white.
I decided for my summer living room tour, my styling on our ottoman needed to be focused on creams, whites and my coral sculptures with a dose of beautiful fresh blooms…fresh, crisp and coastal.

I love to layer accessories when I create vignettes around our home, it's an easy way to infuse my own personality with the things I love, and create a curated, more personal touch in my decor.
I've collected coral sculptures (all faux, by the way) for a long time now, and I'm still building my collection.
I just love them, especially grouped together to make a chic design statement.
I've layered some here with blue design books, glass, and one of my favorite decorative boxes – set against all of my pillows, this chic, 'beachy-themed' display takes me away on vacation, even when we'll be 'staycationing' this summer.
---



---
ELEGANT + CASUAL PILLOWS PERFECT FOR SUMMER
The only new addition to my summer decorating that you'll find in this space are these gorgeous new blue and white striped throw pillows (on each end of my sofas) that I just received from the new Mark D. Sikes for Annie Selke collection (visit the collection) – this new line is just beautiful!
I'll be sharing my new summer bedding, also from this same collection, in my master bedroom refresh, coming to the blog very soon, so make sure to keep an eye out for that very soon too!
I love to add layers and layers of pillows, and even more, I love to mix patterns and textures together for added visual interest.
I can never have enough pillows! I always get asked if we actually use this space and yes, we do!
We throw the pillows on the floor, throw blankets on the sofas and lounge in here every single night. It's my happy place…

---

---
It's so simple to create a summer feeling in your home – lighten up your colors, bring in some woven textures, add different variations of stripes, throw in some florals (real and faux of course!), group collections of coral sculptures, or shells, or anything that evokes summertime for you.
Make it personal, and decorate with what you love and things that have meaning to you.

I'm excited to share the rest of our summer home with you too!
Don't forget I'll be sharing our master bedroom refresh here very soon (finally, woohoo!), and of course our kitchen, dining room and entryway also.
I hope you come back to visit!

---






---
Thank you so much for visiting my summer living room tour, and taking the time to read my post! I hope you enjoyed your stay and if you're new to my blog and would like to receive my newsletter with blog post updates, you can head to my Subscribe page here, or scroll all the way down this page to sign up!
Please take a moment to head over to see all of the beautiful homes and fashion that all of my beautiful friends are sharing in their tours today too! So much summer inspiration you'll love! Stay tuned for more of my summer posts coming to the blog very soon, and thank you again for joining me today! xo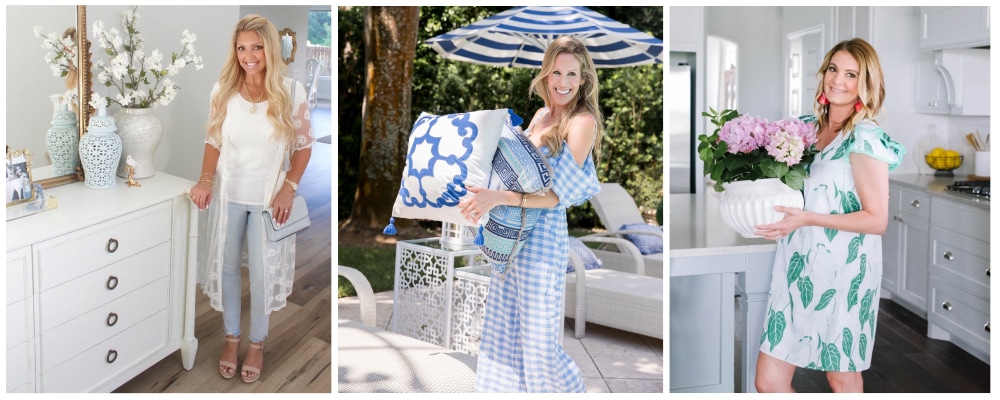 Summer Adams | Fashionable Hostess | A Blissful Nest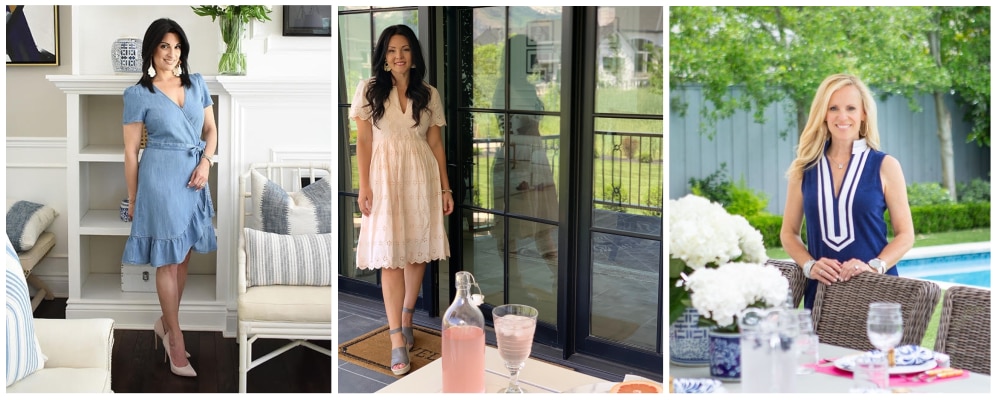 Citrine Living | Remington Avenue | Alicia Wood Lifestyle